Ice Pax ordering is changing...
We are in the process of moving the Ice Pax website under our main company website, ECP Ltd.
You can view our full product range HERE
Ordering will be via email:
justin@ecpltd.co.nz
Same product, same company - just a different ordering process.
If you have any questions, feel free to contact Sales on:
Phone: +64 9 281 3924
Mobile: +64 27 225 3247
Keep your products colder, longer.
We are a NZ supplier of ice packs. They are food safe and come in bubble-backed pouches, with or without a filling valve.
Ice-Pax ice packs are a direct ice replacement and is a simple and convenient method of providing thermal mass for temperature-sensitive distribution.
Ice-Pax ice packs are low cost, easy to use, safe, and thaw at a much slower rate than conventional ice "without the mess".
Ice-Pax ice packs thermal gel has been specially formulated to meet the demands of the cold chain logistics and food storage. We supply businesses such as meal delivery companies.
We can provide quotes on larger bulk orders, please get in touch - Justin@ecpltd.co.nz.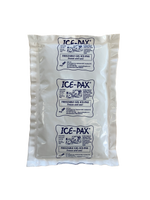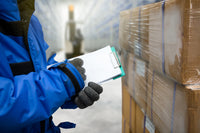 The perfect solution for cold chain transport and food storage
- A direct ice replacement
- Food safe, non-staining and non-toxic
- Reusable
- Easy to use
- With or without valve filling system
- Bubble backing to prevent freezer burn and improve insulation
- Can be recycled by the consumer (once dried and valve cut off) along with soft plastics
- NZ supplier
Contact us
Address
ECP Head Office 
39 Woodside Avenue, 
Northcote, Auckland 0627 
New Zealand
Postal
PO Box 34125, 
Birkenhead, Auckland 0746 
New Zealand
Contact Details
All online orders and enquiries: +64 27 225 3247
Email: justin@ecpltd.co.nz
Sales: +64 27 506 4190
Email:  lucas@ecpltd.co.nz